In Pictures: Glasgow Science Centre details landscaping work progress
In pictures: The Glasgow Science Center describes the advancement of landscaping
The outside area at Glasgow Science Center The location on Pacific Quay is being fundamentally revised.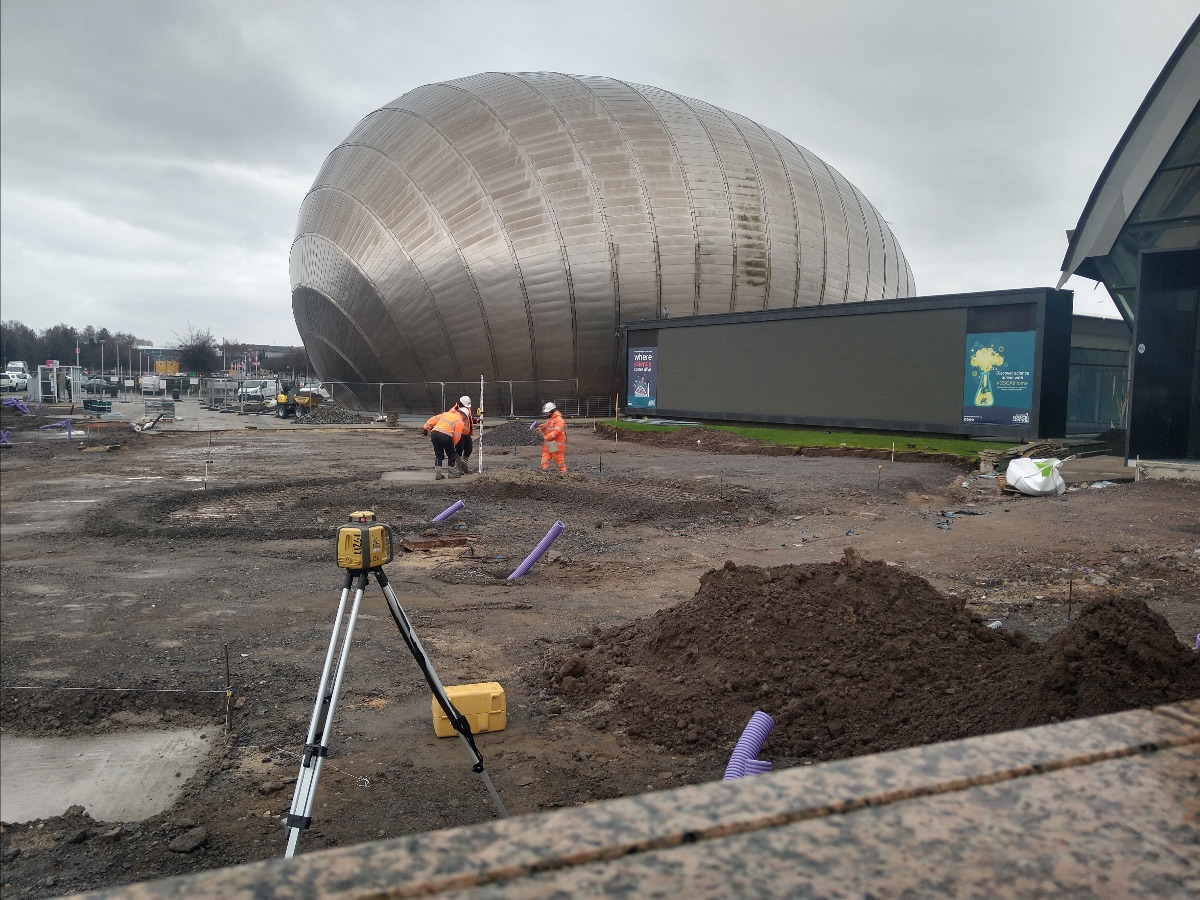 As part of the £ 4 million Connect program, the remodel will expand the science center's exhibits, spaces and contact programs.
Work has begun to improve the area's greenery and biodiversity, with moats, more trees and meadows being planted.
A Fibonacci garden, inspired by the sequence of shapes observed in pine cones, leaves and other parts of nature, will be a social space for relaxation and an event space for scientific activities.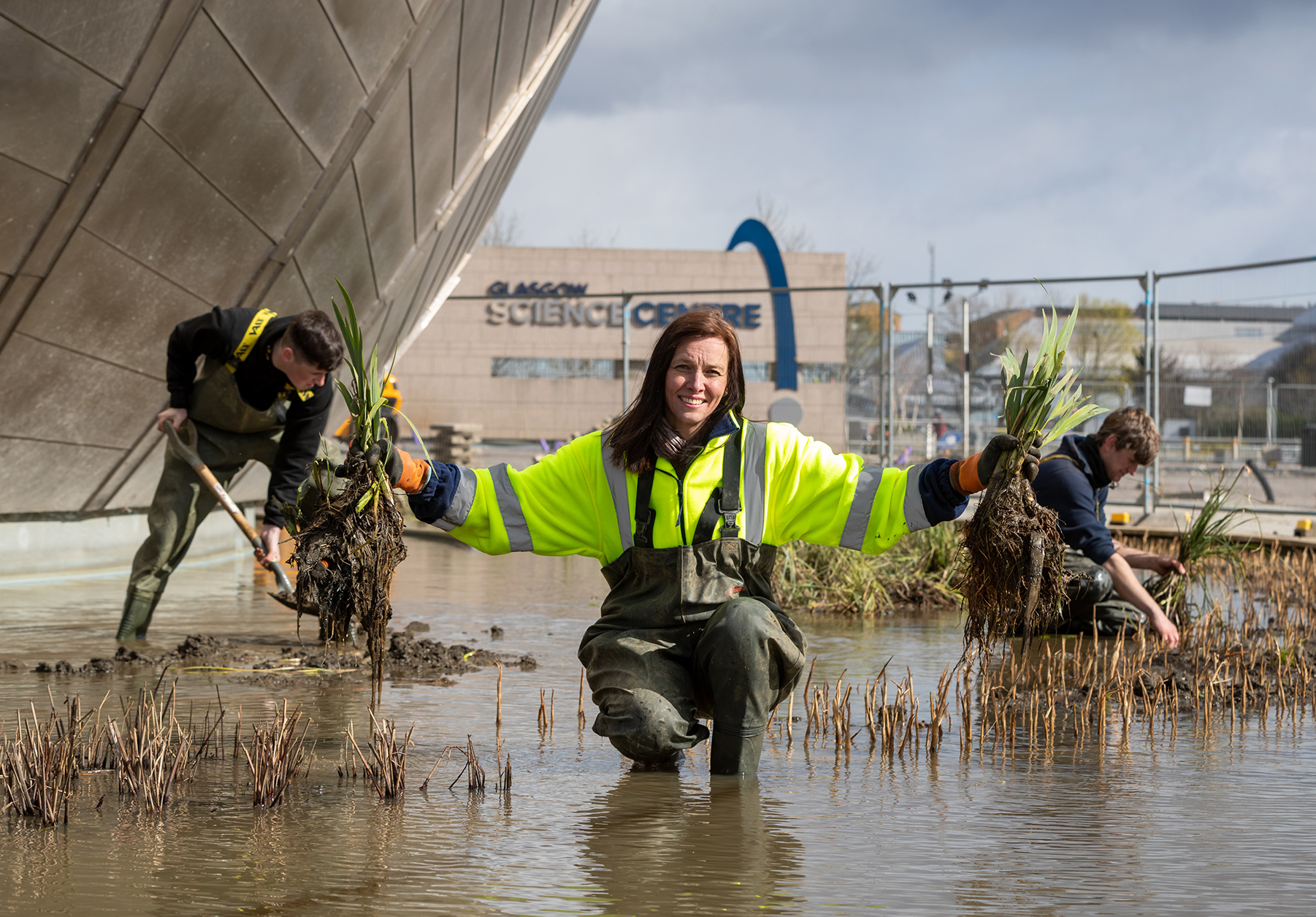 Additionally, the work is helping to make active travel in and through Pacific Quay easier by creating a two-way bike path and a large bike park. Hopefully this will encourage more cyclists along the Clydeside and allow better access to national cycle routes.
The contractors are working hard to ensure that the outdoor space improvement work will be completed by July 2021.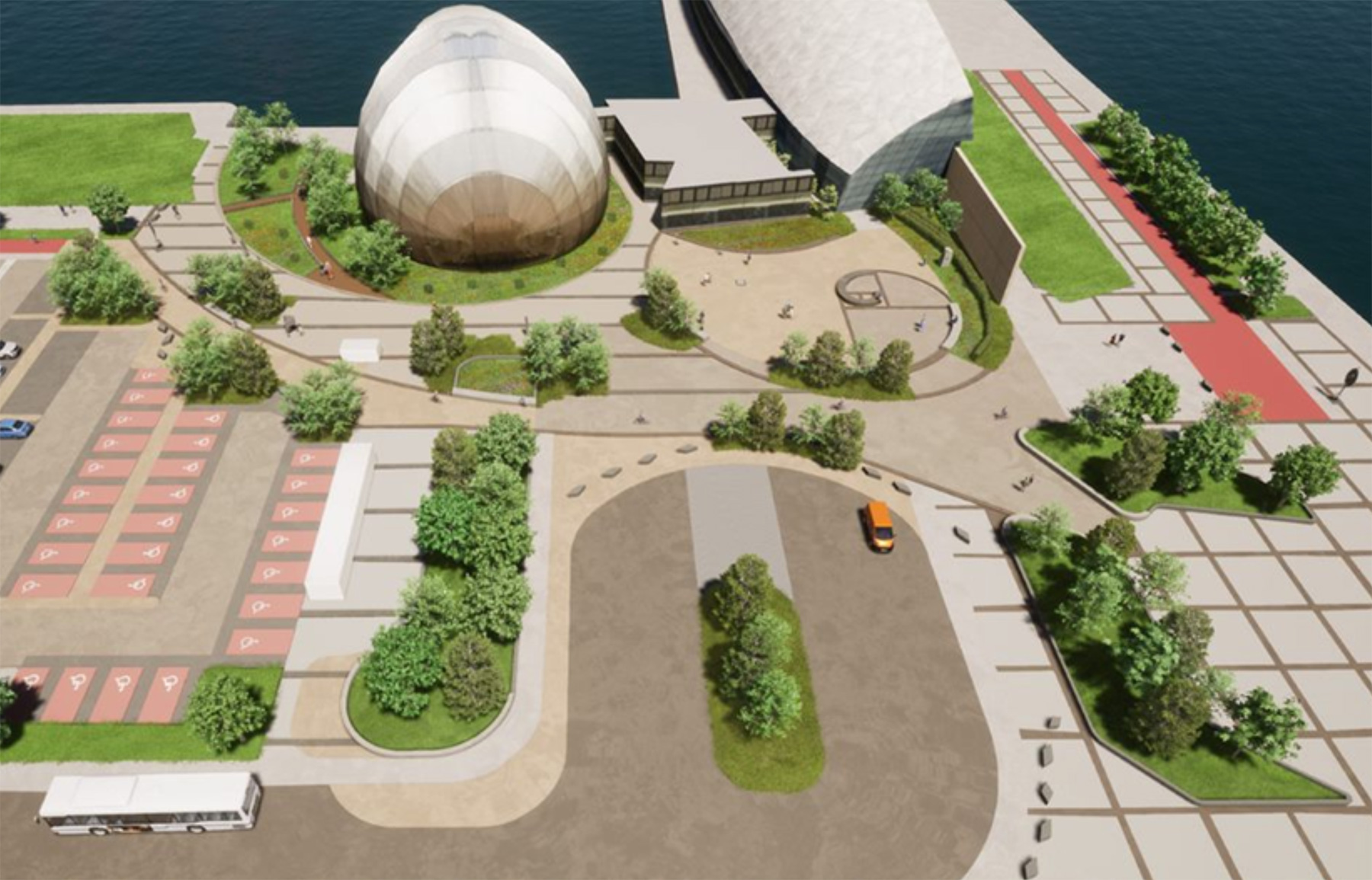 Dr. Gillian Lang, Assistant Director of Science at the Glasgow Science Center, said, "We are so excited that this transformation is underway and we can't wait for visitors to come and explore the new space once it's done. We create safe outdoor learning spaces with exciting practical exhibits and opportunities to connect with nature.
"The aim is to create a communal and civic outdoor space that is loved, social and interactive. Linking the science center with the community, the environment and the city. "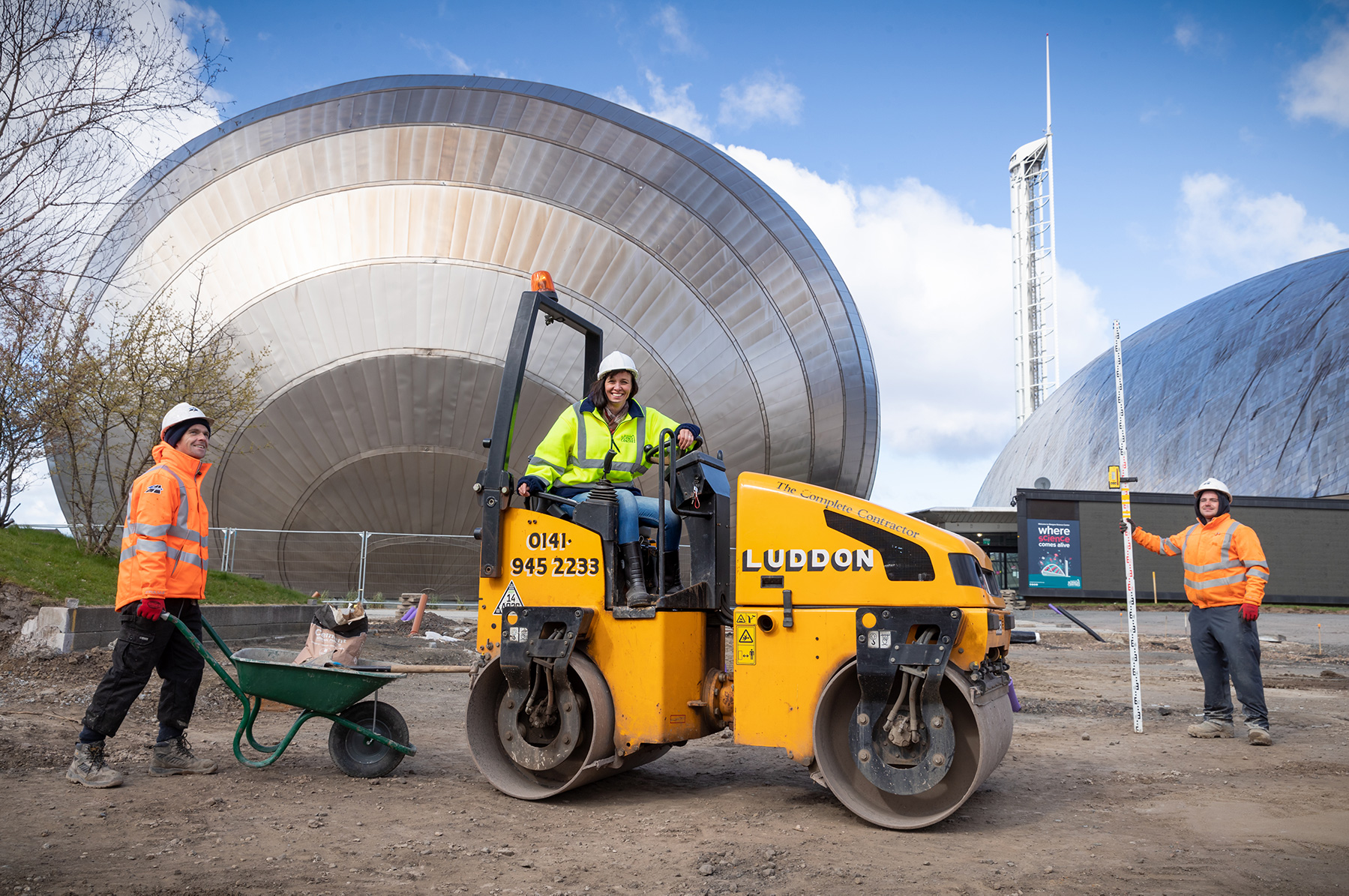 The development of the outside area of ​​the Glasgow Science Center was funded by the Inspiring Science Fund and Sustrans.
Chiquita Elvin, Interim Infrastructure and Delivery Manager at Sustrans Scotland, said, "We are excited to be helping redesign the public spaces around the Science Center through our Transport Scotland-funded Places for Everyone program.
"The Glasgow Science Center has worked closely with the children and young people who visit the center to develop designs that make it easier for everyone to have sustainable access to the site and to create a public space that everyone wants to spend more time in. The route through the site is also being improved for the people who cross the Clyde on foot or by bike. "