Maltby Tree Service and Landscaping encourages you to prepare your property now before hurricane season begins |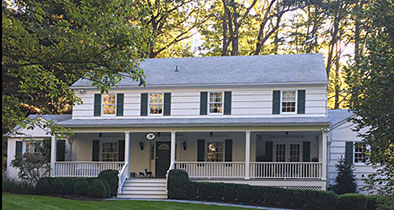 We may be lucky and not hit, but it is better to be safe and prepare for the worst. If you are prepared, you can minimize the effects of a storm. Call Maltby's Tree Service and Landscaping at 321-689-5866 today to arrange your free residential or commercial property appraisal and appraisal.
Summer is just around the corner and with it comes the dreaded hurricane season. With hurricane season officially kicking off on June 1st, now is the time to make some vital preparations that need to be made before a storm hits.
"We know how important it is to prepare early. With little to no notice, heavy storms roll in with fierce winds. And after they leave, they can leave thousands of dollars in damage. If you follow a few simple tips, you'll be better prepared for any storm, "said James Maltby, owner of Maltby's Tree Service and Landscaping.
Clean the gutters of leaves, twigs, and other debris to ensure your water can move freely around your home or business before heavy rainfall. Make sure the gutters are firmly in place and direct water away from the house or building. Sprinkler systems should always be in off mode when a storm is approaching. Hurricanes and even severe storms are known to have a lot of rain, so too much good is not good. Saturated soil combined with strong winds lead to uprooted trees, especially trees with shallow root systems.
"You can help your trees better withstand bad winds and heavy rain. We examine your trees for risks. We know exactly which structural problems pose a risk. By having your trees professionally pruned before a storm, you can reduce the chances of falling branches or, worse, trees that split, uproot, or fall. By keeping the trees healthy, pruned and structurally sound, you can minimize accidents, "said Maltby.
Having a completely hurricane-proof yard is next to impossible, but the decisions you make before a storm hits can determine how well your home or property will weather the most violent storms. "The aim is to achieve a healthy and strong structure with an open canopy. This allows air to flow freely through the branches and in some cases the tree can protect the house itself by acting as a buffer, "said Maltby.
Maltby's Tree Service and Landscaping can assess the condition of your trees and property and then suggest the best course of action. They will do the work necessary to get your trees in optimal condition. So if a storm hits, your trees and property will be ready.
Maltby's Tree Service and Landscaping has been a full service tree company for nearly 20 years, providing tree pruning, tree removal, new landscaping, and monthly maintenance. They offer free stump grinding with tree removal services and always provide free estimates. When they perform a tree removal service, their employees work quickly and efficiently to ensure your satisfaction, while adhering to the highest safety standards at very competitive prices.
Maltby's Tree Service and Landscaping pride themselves on fast response times. They are available around the clock for any emergency service outside of business hours.
Owner James Maltby was born in Apopka and grew up there. He is a family man and his staff are knowledgeable professionals who live in the Apopka area. They hire the best in the business and they make honest and reliable work a priority. They are fully licensed and insured, including employee compensation for all employees.
For your convenience and security, a member of the management team is always on site for all services and property valuations. You can be sure that you are in good hands with a company that prides itself on doing a good job.
Call them today at 321-689-5866 to schedule an appointment for a free evaluation and find out why Maltby's Tree Service and Landscaping is a leader in their field.
advertising