Recruiting more women to the landscaping industry
Recruiting and retaining more women in landscaping is not something that will just happen. Landscaping companies must work together to support the women already employed in their organization if they are serious about hiring more.
This is exactly why BrightView Holdings, Inc. created the GROW Initiative, which stands for Growth in Relationships + Opportunities for Women. All of BrightView's 1,400 women are invited to join GROW, and the company has already made tremendous strides to show that this is a company that wants to see women succeed.
According to Caroline Weilert, Vice President of Marketing and Brand Management at BrightView and Co-Head of GROW, the mission is to advocate for the recruitment, development and retention of women at BrightView. A big part of this is giving women the opportunity to connect with others through networking. In addition, there are professional development opportunities, regional events and webinars within the framework of GROW.
"There's also a nonprofit component of GROW through which we partnered with Dress for Success, a global nonprofit that provides workwear for low-income women returning to work," says Weilert. "This gives us the opportunity to support women within the community as well."
Amanda Orders, BrightView's executive vice president and chief human resources officer, added that GROW is a key area of ​​focus for the company. BrightView is also keen to invest in its diversity platform in general, she adds.
How to recruit more women into the green industry
As you hire more women to do your landscaping, it can mean starting with whoever you have.Radiant view
By implementing this initiative alone, Orders is signaling to potential hires that BrightView is a company interested in women. The company hopes it will help attract more women to the field.
"Women can add so much to the green industry," says Orders. "Although we already have a lot of women here, it is important that we show this. It can be intimidating for women to take on a role in a male-dominated company, especially when they don't see others like them. "
Weilert adds that it is not only important to see other women, but also to see women in leadership positions. It is important for potential employees to recognize that there is an opportunity for them to grow in the company they are considering. Women want to know that they can climb the corporate ladder instead of stagnating in their roles.
Get support from the rest of the team
Of course, for such an effort to be successful, it needs the support of the rest of the team. This includes top-down support – as well as support from men within the organization, says Weilert. GROW would not be so successful without the support of the men in the company, she says. You really believe in the mission.
"Our CEO Andrew Masterman has been a huge supporter of GROW from the start," adds Weilert. "He understands the value it brings to the company as a whole and has always supported diversity within the organization."
Orders says any company interested in bringing more women into their organization can benefit from putting in place a program with some structure – like GROW. It doesn't have to be a huge hassle, but having plans helps support some level of commitment.
Commitment to the effort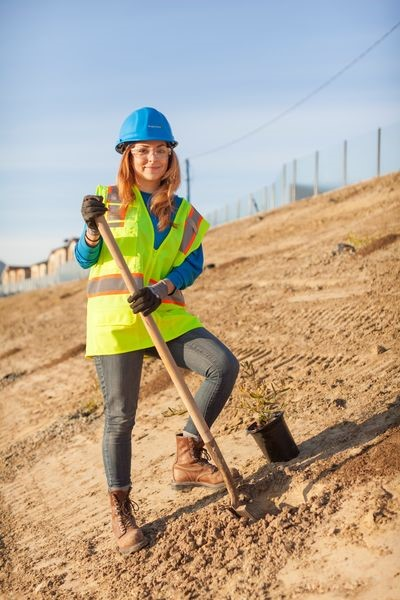 It can be intimidating for women to take on a role in a male-dominated company if they don't see other women working there.Radiant view
"A lot of companies talk about wanting to hire more women, but they don't take action and get involved," says Orders. "If you are serious about attracting more women to your company, it makes sense to start with those who already work there. Do you support them? Do you enjoy working there? This is a really important starting point. "
Weilert adds that working women in a company are also an excellent resource. They can tell you what originally attracted them to your company and why they are still working there. You should also feel comfortable sharing areas that can be improved. Ultimately, this can help enable positive overall company growth.